ON SATURDAY, JUNE 27, 2020, THE COMMITTEE FOR THE 2020 SCHOLARSHIP FOR THE VVA, MET WITH THE WINNERS OF THE SCHOLARSHIP, TO PRESENT THEIR AWARDS. THEY EACH RECEIVED AN AWARD OF $ 2000. WITH THE COVID 19 STILL AROUND, THE READINGS WERE IN THE PARKING LOT, AND PRESENTATIONS WERE IN FRONT OF THE DELRAN HIGH SCHOOL.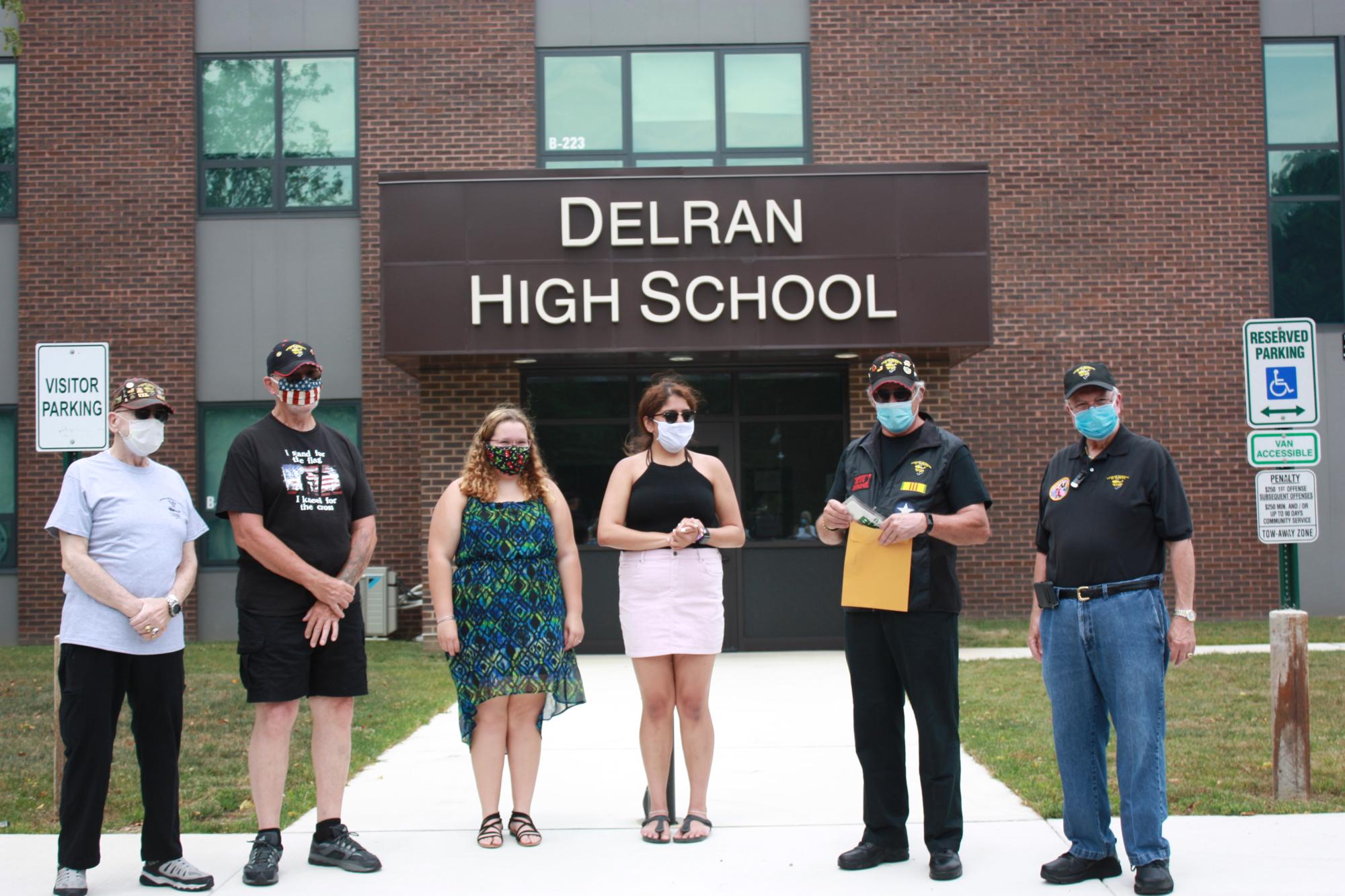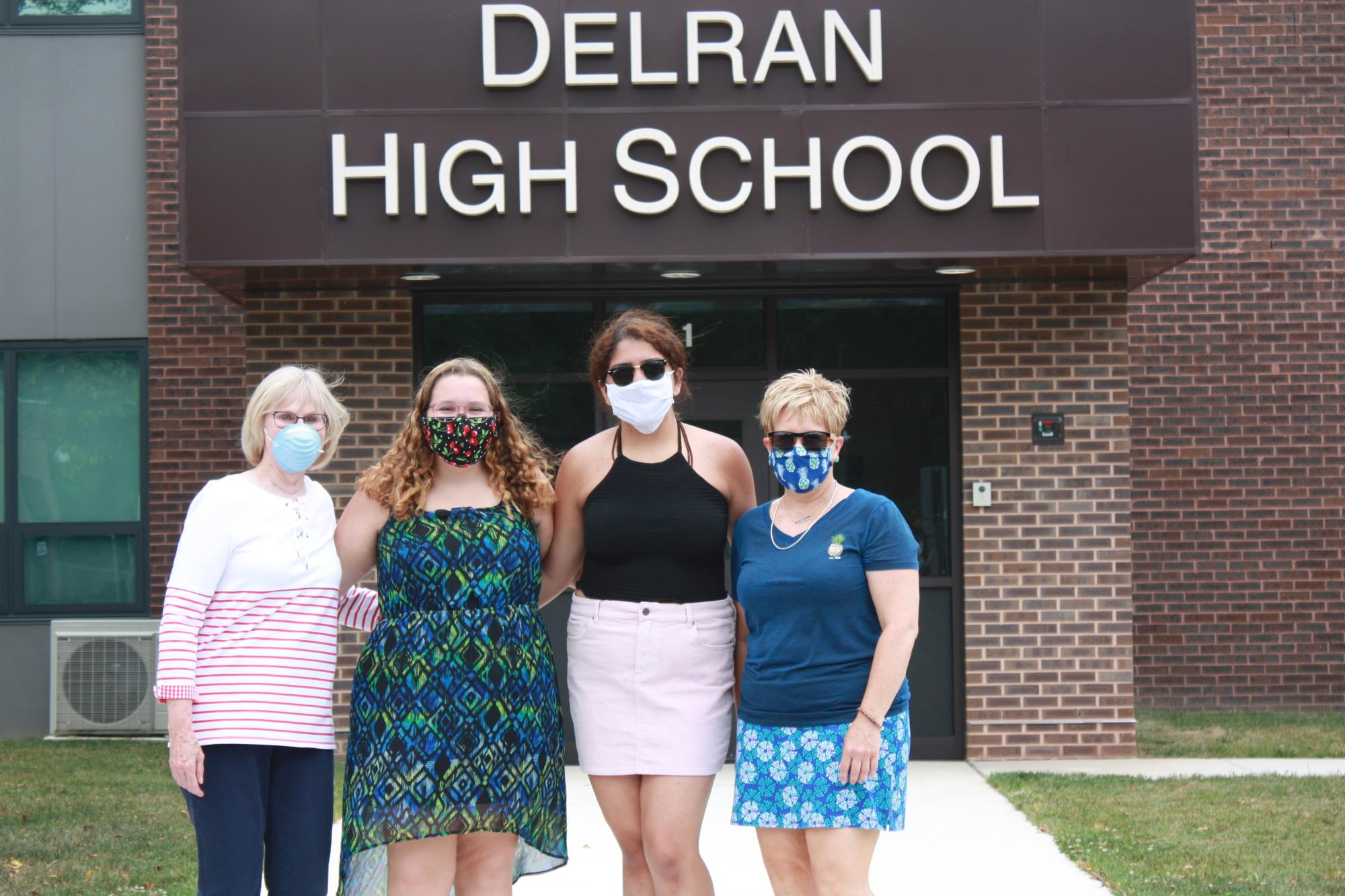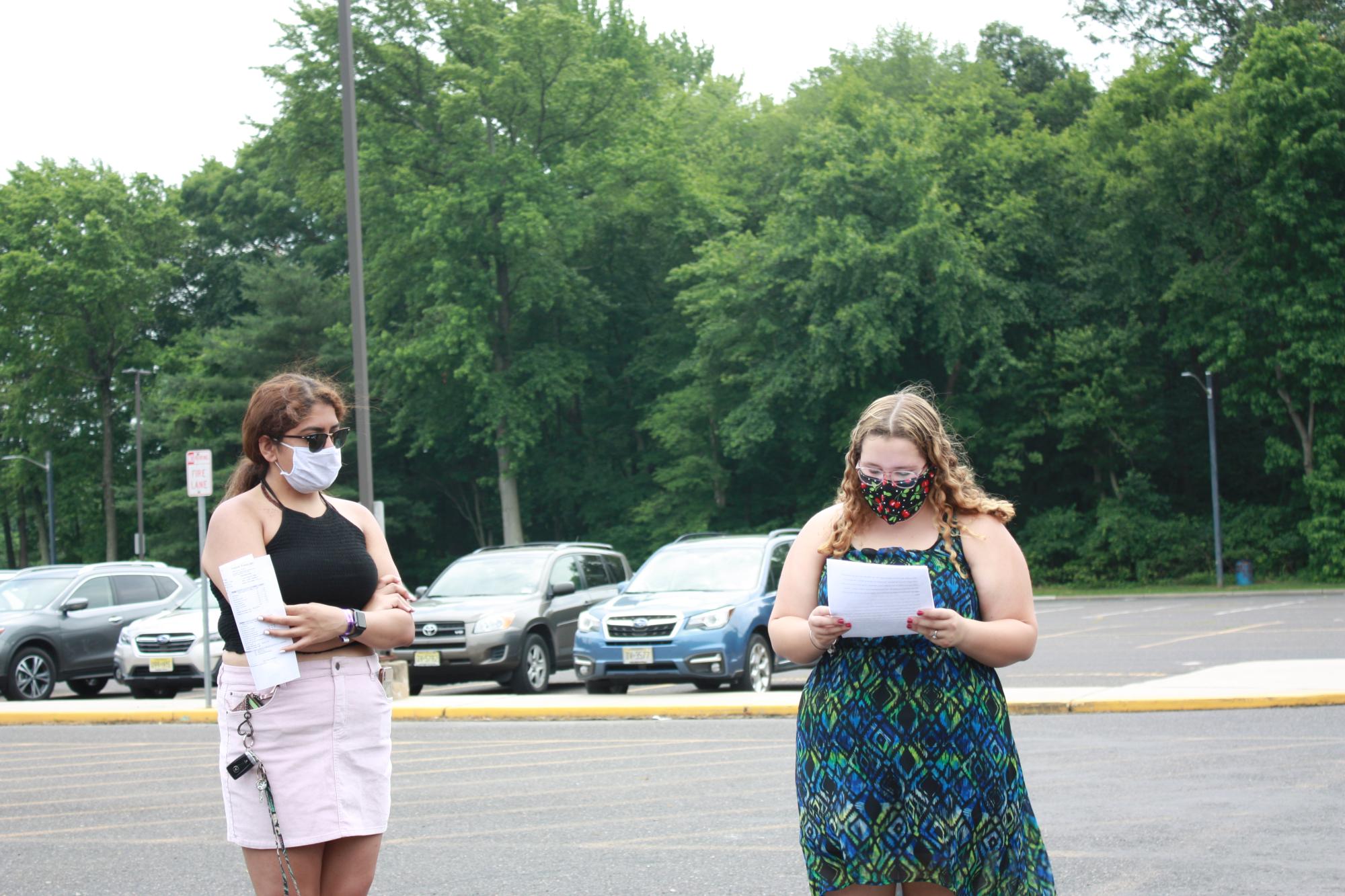 PATTY KOLODI TOLD THE GROUP WHY WE WERE HERE, HOW STRONG THE RELATIONSHIP IS BETWEEN THE GROUP AND THE SCHOOL. BOTH WINNERS THIS YEAR WERE FROM DELRAN HIGH SCHOOL.
OUR GREAT FRIEND, PATTY KOLODI IS RETIRING ONCE AGAIN. PATTY IS LEAVING NOT ONLY WITH A LEGACY FROM HER STUDENTS, BUT ALSO THE RESPECT AND ADMIRATION SHE HAS EARNED FROM VVA899. WE WISH YOU THE BEST, PATTY!
SCHOLARSHIP AWARD WINNERS, BERNADETTE BEBE (L) AND TULSI PATEL (R)
BERNADETTE BROUGHT THE WHOLE BEBE CLAN, AND FRIENDS. GLAD MOM AND DAD COULD MAKE IT
TULSI, BERNADETTE AND THE VVA MEMBERS
BERNADETTE ANT TULSI READ THEIR ESSAY'S , IN THE PARKING LOT, DUE TO COVID 19
TULSI, BERNADETTE AND THE VVA899 SCHOLARSHIP COMMITTEE
OUR DEAR FRIEND PATTY, BERNADETTE, TULSI AND CAROL ANN GRADY FROM THE GUIDANCE DEPARTMENT